Editorial Board Members
Reviewer Board Members
Guidelines for Authors
Research and Publication Ethics
Policies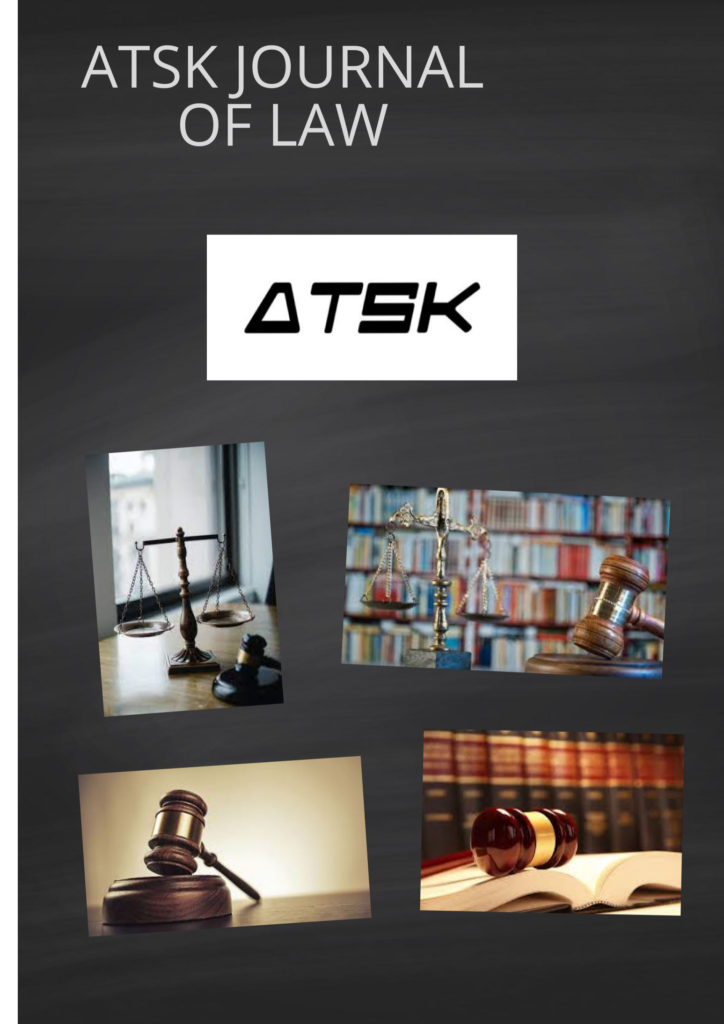 ATSK Journal of Law is a peer-reviewed, academic International journal that covers all aspect of Law like Criminal Law, Civil Law, Administrative Law, Property Law, and Maritime Law. The journal aims to bring together researchers, academics, and practitioners from diverse disciplines to promote interdisciplinary collaboration and the transfer of knowledge. Articles in the journal may cover both theoretical and practical aspects of law. Some articles might delve into legal philosophy, ethics, and jurisprudence, while others may provide insights into real-world legal challenges, case analyses, and legal strategies. The journal may feature articles that discuss recent legal developments, changes in legislation, landmark court decisions, and emerging legal trends. Legal scholars, researchers, practitioners, and academics contribute to the journal. The diversity of contributors ensures a well-rounded perspective on legal issues.