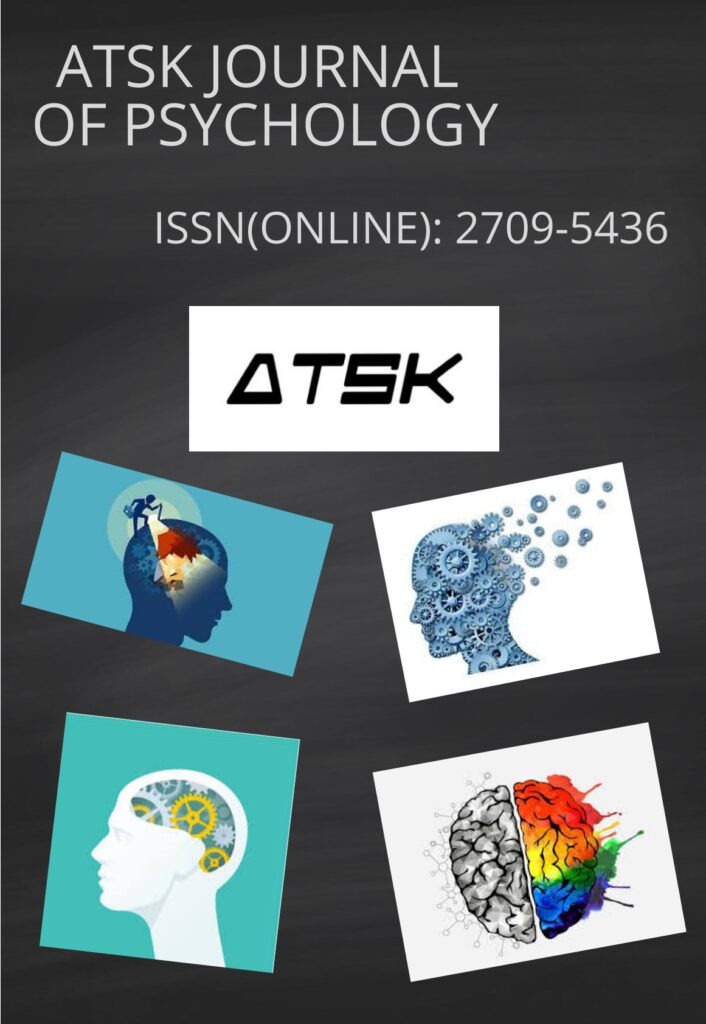 ATSK Journal of Psychology is the psychological, peer-reviewed, academic International journal that covers all aspect of Psychology like Clinical Psychology, Cognitive Psychology, Counseling Psychology, Developmental Psychology, Educational Psychology, Experimental Psychology, Forensic Psychology and Health Psychology.
The Journal is Indexed in IP Indexing, ResearchBib and Citefactor.

ISSN: 2709-5436
Abbreviated key-title: ATSK j. psychol.