Editorial Board Members
Reviewer Board Members
Guidelines for Authors
Research and Publication Ethics
Policies
Article Processing Charges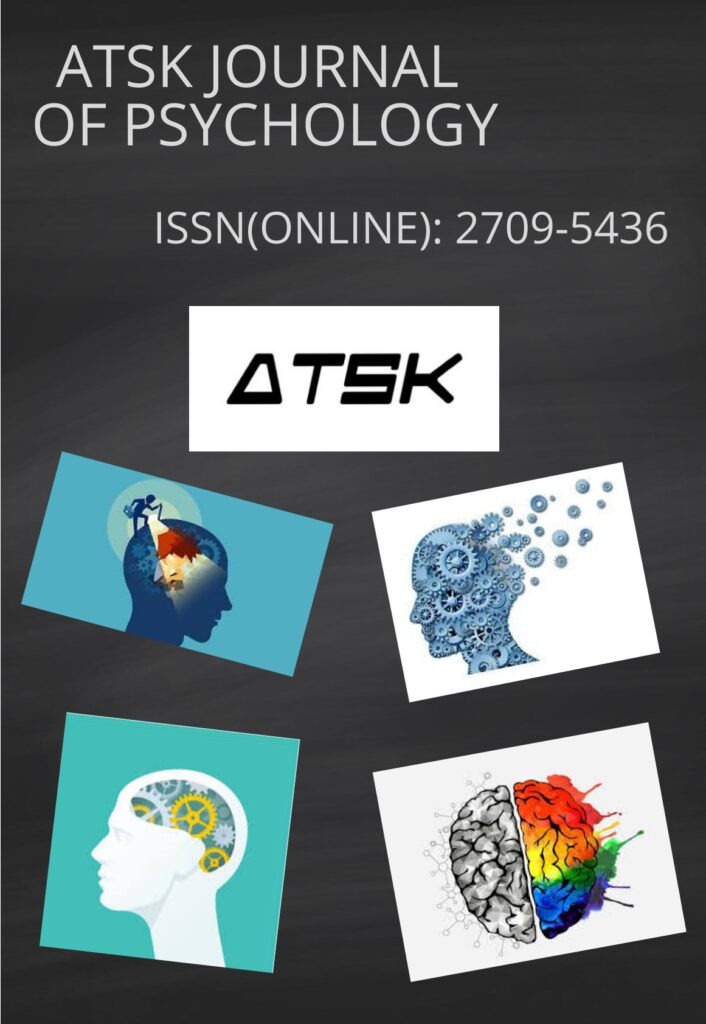 ATSK Journal of Psychology is the psychological, peer-reviewed, academic International journal that covers all aspect of Psychology like Clinical Psychology, Cognitive Psychology, Counseling Psychology, Developmental Psychology, Educational Psychology, Experimental Psychology, Forensic Psychology and Health Psychology.  The journal aims to bring together researchers, academics, and practitioners from diverse disciplines to promote interdisciplinary collaboration and the transfer of knowledge. Alongside theoretical contributions, the journal may feature articles that discuss the practical implications of psychological research, offering insights into real-world applications, interventions, and strategies. A significant portion of the content includes empirical studies that present data-driven evidence, helping to validate or challenge existing psychological theories and hypotheses.
Indexing and Abstracting: Citefactor, Researchbib, IP Indexing and CrossRef
ISSN: 2709-5436
Abbreviated key-title: ATSK j. psychol.